I'm getting quite excited to see
The Lion, the Witch, and the Wardrobe
, if for no other reason than I'm greatly looking forward to having my faith reinforced by an ill-conceived allegory that attempts to depict Jesus (whom the Bible claims preached to paupers and whores, renounced the human urges of power and money, and lived a quiet and largely unknown life of humility) as a mighty, attractive, deep-voiced, fearsome lion.
This article about C.S. "Jack" Lewis
is a quick read and quite interesting, and contains this wonderful line:
An old Oxford tradition claims that Bertrand Russell, on being asked why his concerns had turned so dramatically away from academic philosophy, replied, with great dignity, "Because I discovered fucking."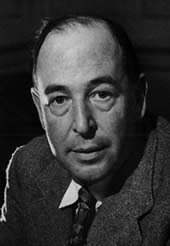 This dude liked to do it with his friend's mom. Eww!